Does the PVC Keychain Have Other Practicalities?
1. PVC keychain is environmentally friendly and non-toxic
Custom promotional items, such as PVC keychains are made of environmentally friendly materials, which can pass SGS certification, European toy safety regulations EN71-1, EN71-2, EN71-3, and are popular in Europe and the United States, occupying a high share of gift export markets.
2. PVC keychain has a strong three-dimensional effect
The appearance of the PVC keychain can be flat or 3D, and the keychain is made of embossing technology. The three-dimensional effect is very strong and very vivid!
3. Wide application range of PVC keychain
There is no restriction on the group of people who can use the keychain. If you put the corresponding product information or promotional language on the keychain and give it as an advertising promotion gift, the effect will be very good.
4. Various shapes of PVC keychains
There are no restrictions on the shape of the keychain. They are usually very small and exquisite. The customary ones are round or square. As long as you express your fantasy, you can make a special keychain that is unique to you.
5. Strong scalability of PVC keychain
PVC keychains plus LED lights can be made into illuminated keychains, plus spices can be made into scented keychains, plus thermometers can be made into functional keychains.
6. Customization of PVC keychain
PVC soft rubber keychain has the characteristics of low mold cost, low unit price and strong product conception, which is especially suitable for custom-made.
Yppromotion is a customized manufacturer of badges and a professional manufacturer of customized metal, soft PVC, and silicone. Tell us the material, style, size, quantity and other conditions of the badge you need, and we will give you a competitive price. Welcome to consult.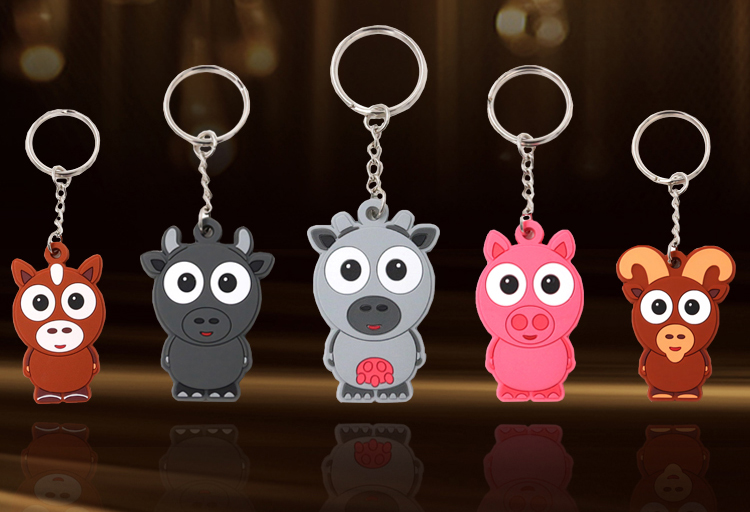 Related Blog