What Are the Advantages of PVC Keychains?
PVC keychains are something we know around us. We use keys every day, but a simple set of keys is inevitably too monotonous and does not fit the era of pursuing specialization. PVC keychains are accessories used to decorate keys. Therefore, many people aim at business opportunities and customize PVC keychains as gifts. They advertise on the PVC keychains and then give them out as gifts, which can have a publicity and promotion effect on the brand or product.
1. What is a PVC keychain?
The PVC keychain is also called Epoxy keychain, soft plastic keychain, plastic keychain, and micro keychain. The soft PVC keychain is produced with high-quality raw materials, scientific formula and unique craftsmanship. They are all made of the world's popular non-toxic PVC soft rubber materials. The quality of rubber keyring has passed the European toy safety standards EN71-1, EN71-2, EN71-3.
YP Promotion is a professional rubber keyring manufacturer that can meet your special requirements. We not only provide PVC keyrings but also offer custom acrylic keyrings.
2. Advantages of PVC keychains
(1) Strong plasticity. The scale and shape of the product can be customized at will. It can be a cartoon character or an object shape. The design is very flexible.
(2) Durable. Soft PVC keychains can be used repeatedly and are not easily worn out, while metal keychains are easily worn out when used, causing the printed advertisements to be worn away. If you want to order custom promo items, please contact YP Promotion as soon as possible.
(3) Bright colours and full characteristics. It is also clear to print advertisements on it, and the recipients will not feel sick, but can also see the advertisements. In addition, the soft PVC keychain is an environmentally friendly product, which will not cause harm to the human body, while some metal keychains may be.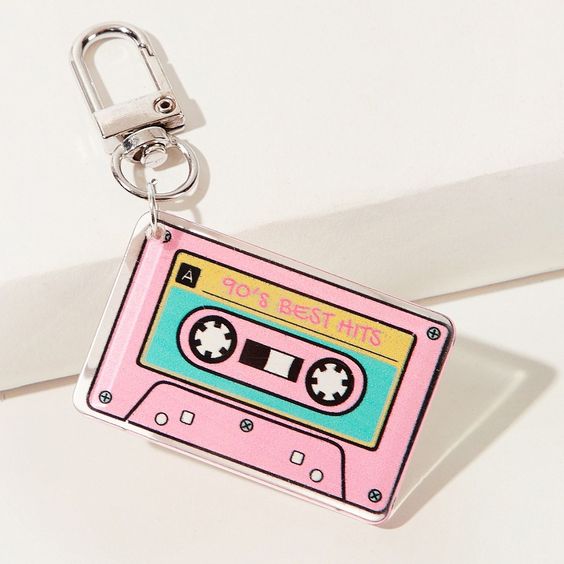 Related Blog